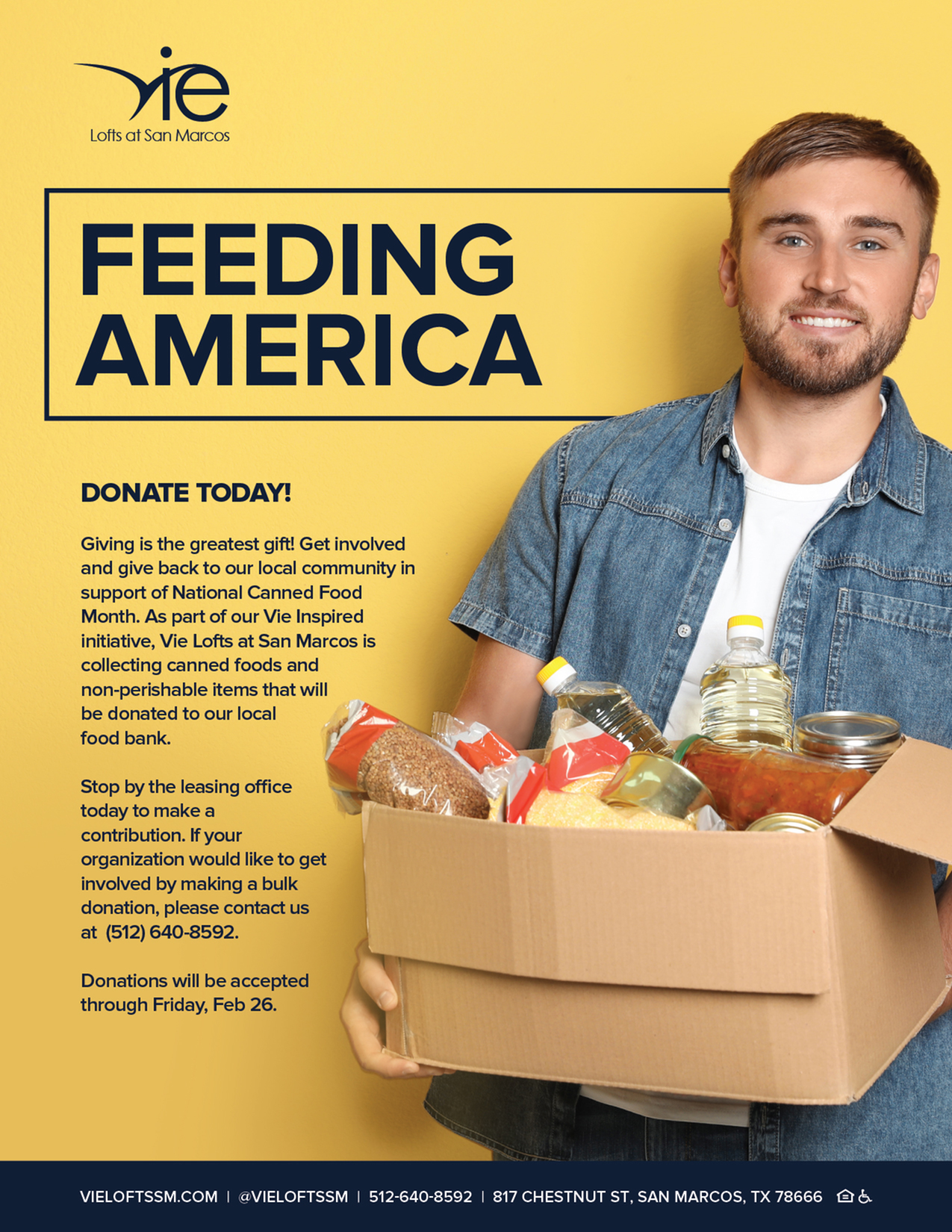 Giving is the greatest gift! Get involved and give back to our local community this month in support of National Canned Food Month.
As part of our Vie Inspired initiative, Vie Lofts at San Marcos is collecting canned foods and non-perishable items that will be donated to our local food bank.
Stop by the leasing office today to make a contribution. If your organization would like to get involved by making a bulk donation, please contact us at 512-640-8592.
Donations will be accepted through Friday, Feb 26.